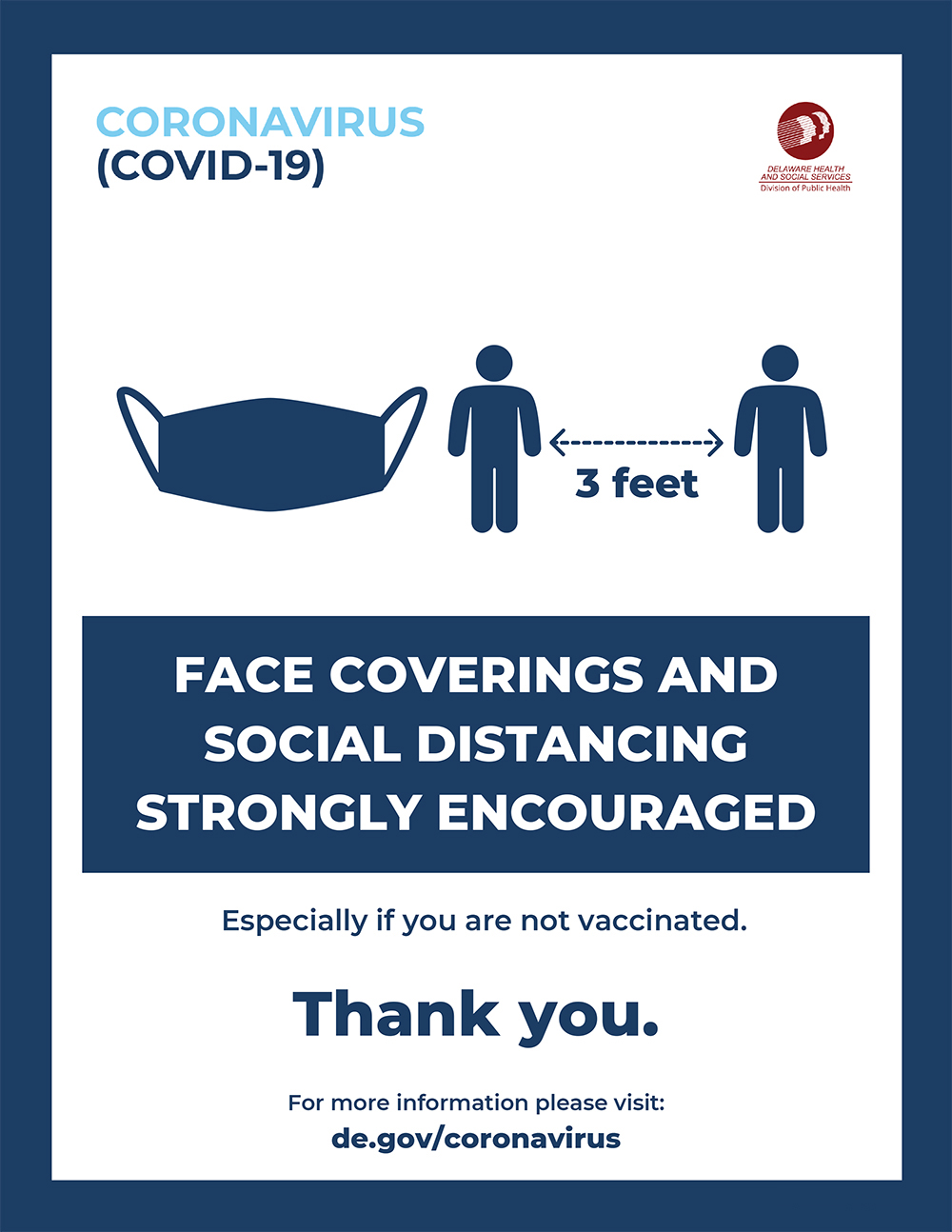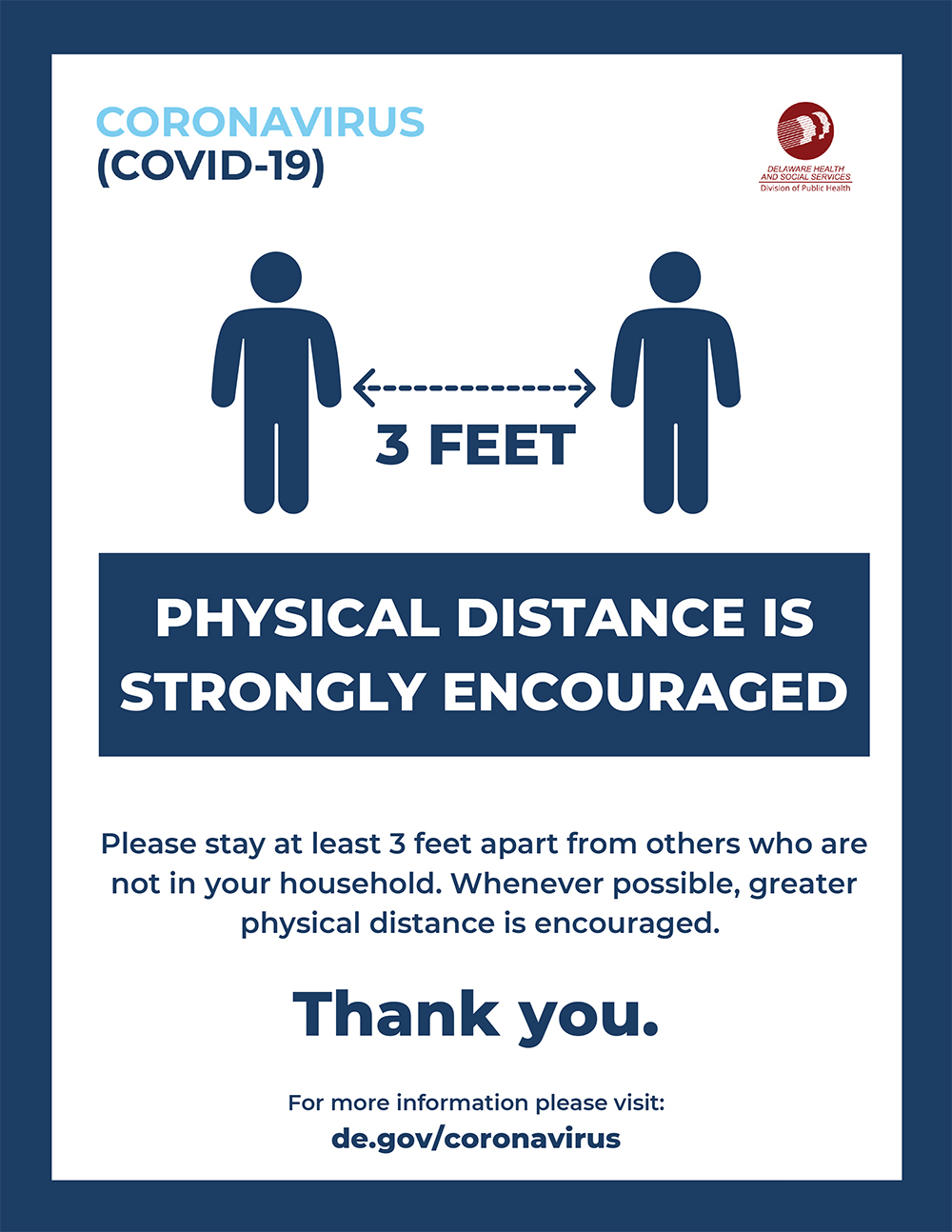 COVID-19 Rules and Protocols
If you are feeling sick, please stay home.
Given the current restrictions, we recognize the importance of assisting the State of Delaware as well as the Division of Public Health and will work to ensure the safety of the performers, audience, general workers, and contractors attending our performances.
By agreeing to be present and an audience member, you understand and are fully aware of our performance rules and accept the risks that attending an event at the Rehoboth Beach Bandstand may provide to your health. By entering our seated area, you are agreeing to uphold our required rules and procedures.
All rules are enforced as mandated by local and state law.
In order to properly provide a safe and enjoyable venue for everyone involved in our performances, the City of Rehoboth Beach requires all audience members to adhere to the following rules and procedures:
The use of properly worn masks is requested for all audience members seated and within the boundaries of our venue, especially those not vaccinated.
There will be an enforced reduction of seated opportunities in front of the stage.
Audience members must sit only with members of the same household.
Members of different households must remain no closer than 3 feet when seated next to audience members from different households.
Upon entry and exit of our venue's seated areas, hand sanitizer station location(s) will be available and encouraged.
It is with great effort and opportunity that the City of Rehoboth Beach is able to hold our Summer Concert Series. We anticipate a favorable turnout to our performances and are confident that the efforts utilized in the above COVID-19 safety protocols will assist the entirety of attendees with appropriate safety measures in order to effectively and responsibly hold our annual concerts.
General Rules and Requirement for Our Audience
While attending bandstand performances, we ask that the audience adhere to a few general rules for the safety of the audience and performers, as well as the enjoyment of all persons involved in the production:
Please keep children (and adults) off the bandstand steps and stage before, during, and after performances.
This includes railings, ramps, steps, and stairs.
Please do not reserve spaces for family and friends that are not currently present at the bandstand.
We realize that there are some popular performances, however the bandstand is a public place and does not have reserved seating. Please only hold seats for those in your party that have TEMPORARILY removed themsevles to utilize the restrooms, vendors, etc.
Please do not smoke while seated in the main audience sections (white benches) for the comfort of those around you.
The City of Rehoboth Beach smoking ban went into effect on May 15, 2014. The smoking ban includes the beach (except for up to 20 areas on the beach designated as smoking permitted areas which will be clearly marked), the Boardwalk, the Bandstand Plaza, City parks, and the street ends adjoining the Boardwalk. Signage is in place to delineate the designated smoking areas. For more information regarding this ordinance, please visit the City of Rehoboth website here: www.cityofrehoboth.com
Please do not stand directly in front of other audience members while a performance is in session.
This includes photos, videos, and other media materials.
Please watch your step.
Please be aware that often there are electrical cords and other peripherals utilized during the performances that may be within your walking or sitting areas. Please do not step, stand, or pull on any cord that may be around you. If there is a need to move the cord(s) for your own safety and enjoyment of the show, please alert any personnel and it may be moved for you, if available.
Please do not bring alcoholic beverages to the bandstand.
Please keep cell phone use to a minimum during the performances.
It is a good idea to keep your cell phone(s) on vibrate or silent mode. If you need to make or receive a phone call, please remove yourself from the general audience area (white benches) and utilize your phone in the areas to the rear or sides of the seated area.