Jesse Garron
Saturday, July 8 @ 8:00 pm

-

9:15 pm

FREE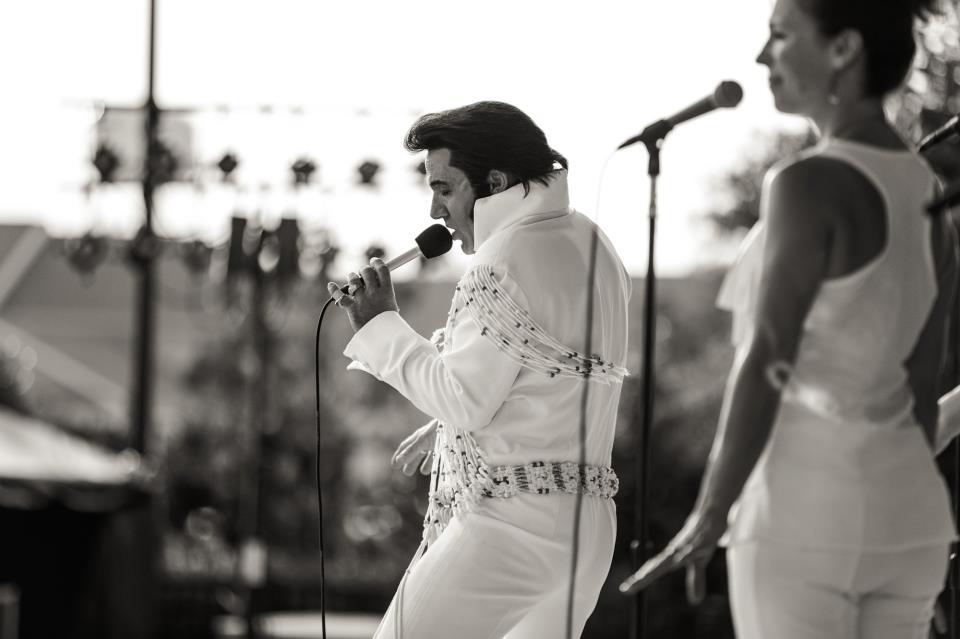 Jesse Garron's Tribute to Elvis takes audiences on a musical journey into the concert years when Elvis Presley was the King of Rock and Roll. Garron's uncanny ability to bring Elvis to life on stage has withstood 20 years in the business and has evolved into a professional show with live musicians, female backup vocalists, and a genuine portrayal of Elvis in his heyday right down to the scarf serenades and standing ovations. Having performed for thousands of Elvis Presley fans nationwide, Garron continues to be ranked "The Closest Thing to the King" by fans and venues alike.
Jesse Garron fills a void for those who have never seen an Elvis concert. Some that have even claim Jesse is better. He appreciates the compliment and is humbled by the loyalty of his fans. Jesse performs his show for them and to pay tribute to the American icon. In 2019 he was inducted into the International Elvis Tribute Artist Hall of Fame for his dedication to keeping Elvis' legacy alive.
Jesse uses the name of Elvis' twin brother who died at birth. He comes from a family of singers and musicians and has an impressive vocal range. Inspired by Elvis at the age of four, Jesse got his first break to sing publicly in a high school talent show. Club owners later discovered him and encouraged him to sing in larger venues.
Since his first tribute performance in 1997, Jesse has grown to serve venues across the country with an invitation to perform for the United States Embassy in Algiers. Once a solo performer singing to pre-recorded tracks, Jesse Garron's Tribute to Elvis has evolved into a professional show band, dressed in authentic costumes, and providing a genuine portrayal of Elvis in his Vegas years. The show has prompted billboards, live on-air radio interviews, television promotions and feature articles in print media nationwide.