THANK YOU!

Our 2021 Summer Concert Series was a great success! At this time, our 2022 Summer Concert Series is being created. Please check back in the spring for a complete schedule of our 60th season at the Rehoboth Beach Bandstand.


The Threetles
Sunday, July 19, 2015 @ 8:00 pm

-

9:15 pm

FREE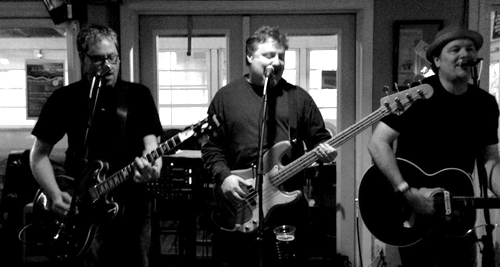 The Threetles are- Dennis Schocket, Pete Wiedmann & Cliff Hillis, three long time friends who collectively share a love for the music of The Beatles and regularly have joined in at each other's gigs playing songs from the Fab Four over the years. One day they had the idea to learn enough Beatles songs to start an acoustic trio and "The Threetles" were born.
All three members bring great musical experience to the band. Dennis Schocket formerly fronted the Baltimore band The Rattlecats, toured the East Coast with Philly's celtic rockers Barleyjuice and currently leads the harmony-laden band Starbelly. Pete Wiedmann is in Delaware favorites Love Seed Mama Jump and has been focusing on his own original project The Gamilons. Cliff Hillis has been in a number of bands including Philadelphia's IKE and he continues to release solo records as well as perform with Philly artists such as Eric Bazilian (of The Hooters), Tommy Conwell and Jeffrey Gaines.
You won't catch The Threetles sporting mop-top wigs or Beatles suits, they just enjoy playing the music, but one thing is for sure at all of their shows-
"A Splendid Time Is Guaranteed For All!"