COVID-19 UPDATE: Due to the continuing mandates in place to limit large gatherings and ensure the safety of the public and the performers, all events scheduled for the 2020 Summer Concert Series have been canceled. For more information and our official statement, please click here.

The Lone Rangers
Saturday, August 23, 2014 @ 8:00 pm - 9:15 pm
FREE
Event Navigation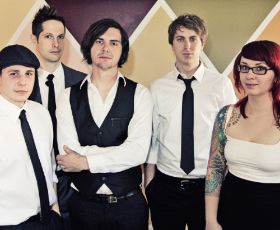 The Lone Rangers are on a mission to save the world from boring. Sporting a deep catalog of hits from the '70s, '80s, '90s, and today, the band can elevate any social gathering to a sing-along, dance-along, riotously good time. The Rangers draw on the talents of several established Mid-Atlantic bands, combining their powers towards a singular goal: to bring you the party. In a world of increasing tedium, the Lone Rangers are prepared to deploy epic amounts of fun. Will you join them?