The Joseph Sisters
Friday, July 7, 2017 @ 8:00 pm

-

9:15 pm

FREE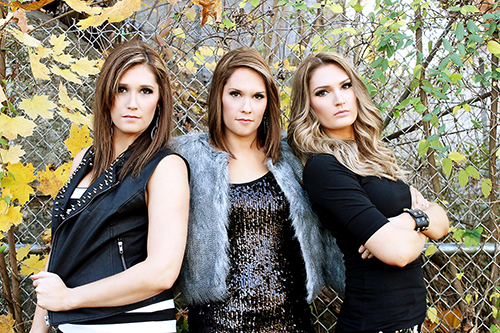 Blending classic country sounds with modern sex appeal and style, these ladies have what it takes to become the next Country music icons. The Joseph Sisters have the potential to fulfill their dreams. The Sisters are always being asked if they are really sisters. They are, and all three agree that they are each other's best friends.
The Joseph Sisters have been singing together since before they can remember. They began performing on stage in church and school activities. The Joseph Sisters showcase a variety of awesome country covers along with the girls' own country hits.
In 2011, the girls established their own group. The Joseph Sisters have become one of the mid atlantic fastest growing country groups. The group has opened for artists such as Toby Keith, Jerrod Neimann, Aaron Lewis, The Clarks, Phil Vasser and The Oak Ridge Boys.
Marybeth, Jamie and Shalyn's different sounds blend well together in effervescent harmonies. Their unique sound landed them the opportunity to perform at Jamboree in the Hills 2013 and showcased their talent at Third and Lindsley in Nashville. In 2015, these ladies completed their first live concert DVD with Blues Alley Records and RMA called "Unscripted". It's a showcase of their talent live.
These ladies have also performed at numerous fairs, festivals and casinos. The Joseph Sisters are looking forward to their upcoming shows and appearances, and eager to see what is in-store for them each year. The Joseph Sisters are working on a new album featuring each of their own unique sounds. The Sisters will be working hard to complete their album, all while going on tour this upcoming spring and summer. The Joseph Sisters hope that this year will bring them an abundance of new opportunities to continue to fulfill their dream.