COVID-19 UPDATE: Due to the continuing mandates in place to limit large gatherings and ensure the safety of the public and the performers, all events scheduled for the 2020 Summer Concert Series have been canceled. For more information and our official statement, please click here.

The Funsters
Sunday, July 5, 2015 @ 8:00 pm - 11:00 pm
FREE
Event Navigation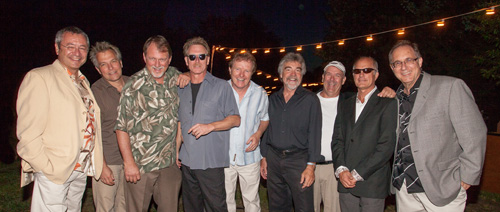 Performing from 8-9:15pm prior to the fireworks and then again until 11pm following the fireworks!
It would be hard to find a band that has more fun than The Funsters. That is why they are still entertaining thousands of people after 12 years of playing together. In this ten-piece band there has not been one personnel change in twelve years. That tells the whole story of the secret of The Funsters' success. Not only are these guys great musicians who share a pride in each other's musical abilities, but they are also friends. This spirit and camaraderie on stage is what sets The Funsters apart from other bands offering the same type of musical entertainment.