THANK YOU!

Our 2021 Summer Concert Series was a great success! At this time, our 2022 Summer Concert Series is being created. Please check back in the spring for a complete schedule of our 60th season at the Rehoboth Beach Bandstand.


The Crawdaddies
Friday, August 29, 2014 @ 8:00 pm

-

9:15 pm

FREE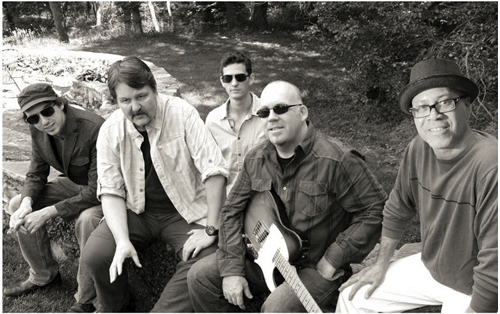 A band founded in 1995 on the premise of "why not, it might just work," The Crawdaddies infuse Cajun, Zydeco, Blues, Ska, Roots, Rock and Reggae into an incomparable, groove-laden sound that is unquestionably its own. The Crawdaddies are, Kraig Greff, accordion, piano; Chris Huntington, guitar, vocals; Kenny Jones, vocals, guitar, washboard; Bob Hill, drums, vocals and Chris Sellman, bass, vocals. Each road-seasoned member hosts an impressive and diverse musical / performance resume, most notably, Greff who toured with Della Reese, Barry White, Joe Williams and Diana Ross. Consummate headliners, the eclectic, good-time spirit of their set has allowed The Crawdaddies to share the stage with a wide range of artists including: Etta James, Charlie Daniels, Buddy Guy, The Old 97s, The Radiators, Jimmy Cliff, Carbon Leaf, CJ Chenier, John Eddie, Joan Jett, The Spinners, Kid Creole and the Coconuts, Terrance Simien, G. E. Smith, Marcia Ball, Marshall Crenshaw, The Young Dubliners, Buckwheat Zydeco, and Reel Big Fish.