78th Army Band – Fort Dixieland Brass Band
Sunday, August 18, 2019 @ 8:00 pm

-

9:15 pm

FREE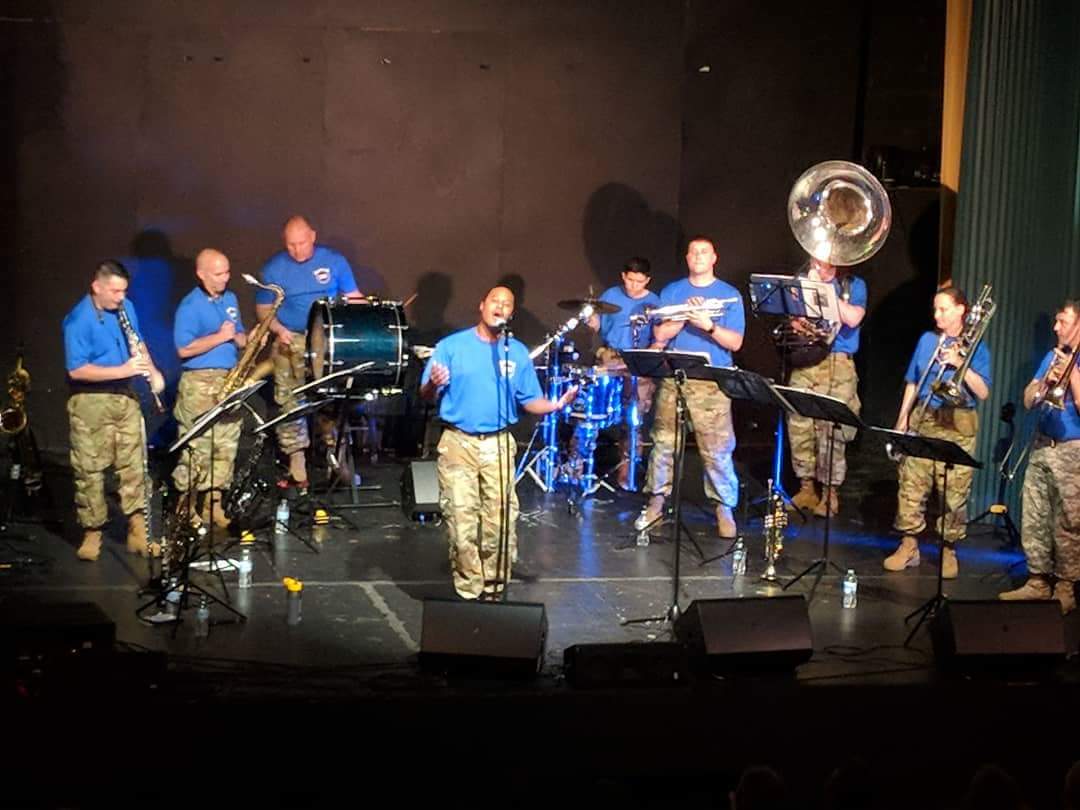 The 78th Army Band is one of the premier musical ambassadors for the 99th Readiness Division, United States Army Reserve. Commander of the 99th DIV (R) is Major General Mark Palzer and the Command Sergeant Major is Andrew Lombardo.
The 78th Army Band consists of over 40 talented musicians from throughout the Northeast, from Massachusetts to Virginia and Kentucky. Band members are called upon as Army Reservists to provide entertainment for civic and military ceremonies; parades and concerts; and perform a variety of music including classical, concert, marches/patriotic, pop and jazz. The mission of the band is to furnish music whenever and wherever assigned while serving our nation and our community.
The 78th Army Band performs at numerous events, including military ceremonies, public community concerts, public parades, and school performances. In 2018, the 78th was the featured musical unit during the "Power in the Pines" Air Show at Joint Base McGuire-Dix-Lakehurst, and was featured in the Philadelphia Independence Day Parade, and Fox and Friends Weekend for Veterans Day and Memorial Day.
The Fort Dixieland Brass Band is a Music Performance Team from the 78th Army Band. Established in 2011, they perform in the New Orleans-style brass band tradition, using rock, R&B, and pop music from the 1970's to today. Locally, they have performed at the Rehoboth Bandstand, Milton Theater, Ocean City, MD, and throughout the Northeast footprint of the 78th Army Band and 99th Readiness Division. The team is directed by SFC Nicholas Greeson, and the 78th Army Band is under the command of CW3 Luis Santiago.