COVID-19 UPDATE: Due to the continuing mandates in place to limit large gatherings and ensure the safety of the public and the performers, all events scheduled for the 2020 Summer Concert Series have been canceled. For more information and our official statement, please click here.

Still Surfin'
Saturday, August 31, 2019 @ 8:00 pm - 9:15 pm
FREE
Event Navigation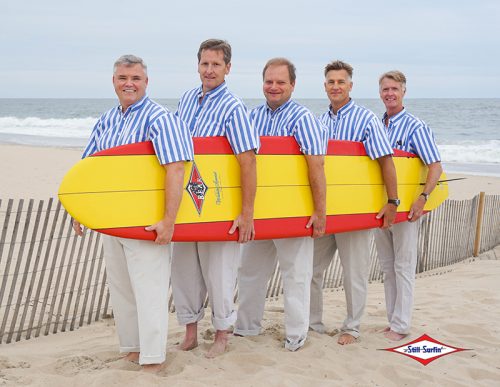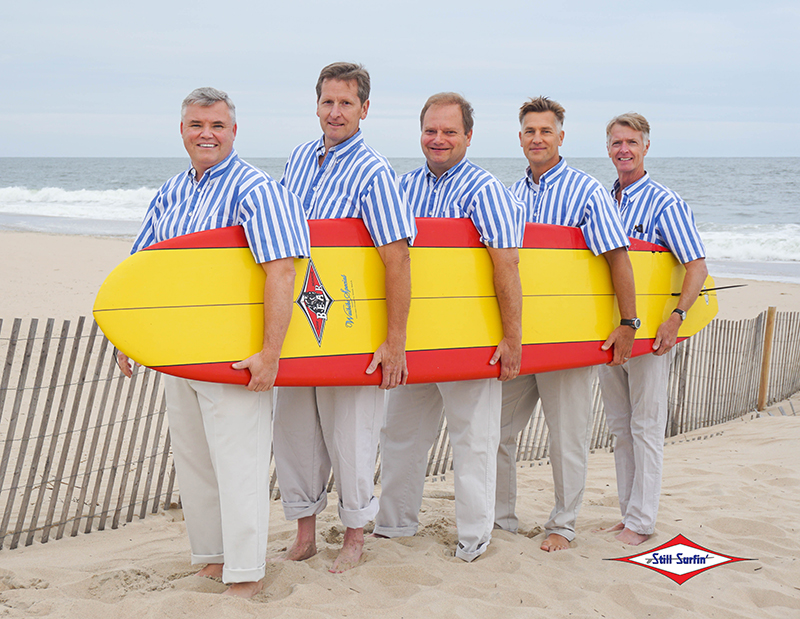 Still Surfin' is a professional Beach Boys Tribute Band. They have been performing the music of the Beach Boys for over 17 years. Their performances are as true to form as the originals did on their live tours. Just like the original Beach Boys, they also include the songs from other great '60s surf bands like Jan and Dean, The Ventures, Dick Dale, and The Safaris. They play all the great car songs too.
Still Surfin' features the incredible five part harmonies of the Beach Boys. Be prepared to be entertained with authentic costuming, heavy spring reverb surf guitar and songs that everyone knows.