COVID-19 UPDATE: Due to the continuing mandates in place to limit large gatherings and ensure the safety of the public and the performers, all events scheduled for the 2020 Summer Concert Series have been canceled. For more information and our official statement, please click here.

Rehoboth Beach Holiday Tree Lighting
Friday, November 23, 2018 @ 6:30 pm - 7:00 pm
FREE
Event Navigation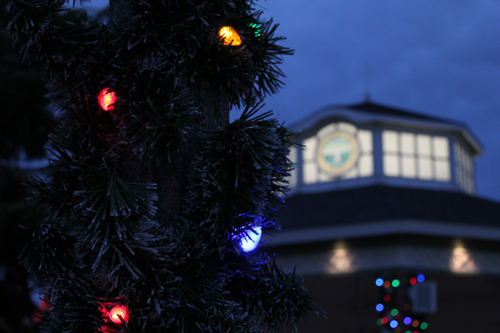 The official kickoff to the 2018 holiday season will be the City of Rehoboth Beach's Tree Lighting and Sing-Along at the Bandstand on Friday, November 23rd, from 6:30-7 pm. This year's tree has been generously donated by Pat Romaine. Partially sponsored by WSFS, the sing-along will be hosted by Clear Space Theatre and officially illuminate the city's most famous tree at 7pm. Song lyrics for the sing-along will be available to Cape Gazette subscribers in the 'Tis the Season holiday guide insert coming out on November 20 and newsstands November 23.
Everyone is invited to this cherished annual tradition where thousands of spectators gather to ring in the holiday spirit in downtown Rehoboth Beach. Come early and stay late. After the tree is lit, enjoy dinner with your friends and family and do your holiday shopping downtown!