COVID-19 UPDATE: Due to the continuing mandates in place to limit large gatherings and ensure the safety of the public and the performers, all events scheduled for the 2020 Summer Concert Series have been canceled. For more information and our official statement, please click here.

Petty Coat Junction
Friday, August 9, 2019 @ 8:00 pm - 9:15 pm
FREE
Event Navigation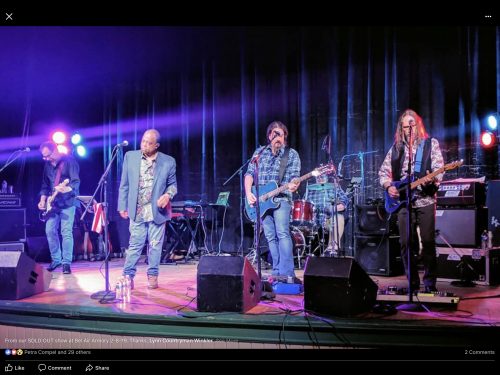 In the wake of Tom Petty's untimely passing, scores of musicians have formed tribute bands to pay homage to his legacy and celebrate his music. We are but 6 more souls who feel indebted to the man for his contributions to American musical culture and who refuse to let him go quietly into that good night.
The band is fronted by Baltimore radio legend Kirk McEwen and features members of Crack the Sky, Rhythm Surf Monkeys and The Regal Beagles.