Paul Cullen
Sunday, June 14, 2015 @ 8:00 pm

-

9:15 pm

FREE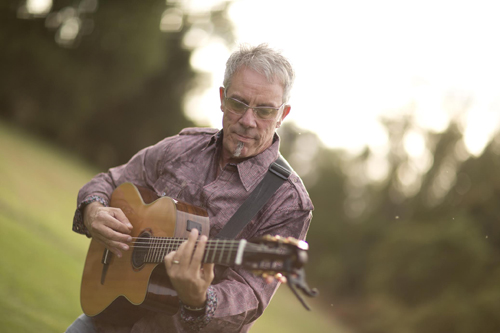 "It's all about Cool Music, Jazzy Wine and Divine Cuisine" says former Bad Company Bassist, Paul Cullen "It's a lifestyle we live everyday".
A professional musician for over 30 years, Paul has put down his bass to concentrate on his passion for nylon string guitar. Since 2006 he has released 4 solo CDs with the latin jazzy feel that pairs perfectly with any wine in your glass. Since his first release Dreamdance, Paul has played over 2,000 performances, which included wine events with such esteemed vineyards as Michael David Winery, BR Cohn and Italian Family Vineyards including Conti di San Bonifacio in Tuscany. And in 2012, Paul's wine was poured while opening up for Foreigner at a corporate event at the Orpheum Theater in St Louis.
Last year he released an eBook "From Bad Company to Good Company" which included a first hand look into playing in an iconic Rock Band, to what it was like when the bottom fell out. Paul then chronicles what it took to get back to a more balanced safer life. Bonus features included 10 new songs and 25 of his Italian family recipes. Paul is currently writing and collaborating in Italy with musicians including Violinist Alessandro Golini, who will be featured on his next solo CD "Made in Italy" coming out this Summer.
While he is honing his craft on guitar and his palate for wine, Paul has revived classic recipes from his Italian Grandma Tagliaferro that she and Mom Nancy taught him at an early age. His recent In-home dinner parties and cooking classes have become wildly popular, teaching old world methods of making pasta, gnocchi and cheese while pairing with wine, all while playing guitar.