COVID-19 UPDATE: Due to the continuing mandates in place to limit large gatherings and ensure the safety of the public and the performers, all events scheduled for the 2020 Summer Concert Series have been canceled. For more information and our official statement, please click here.

NuCorp
Saturday, August 16, 2014 @ 8:00 pm - 9:15 pm
FREE
Event Navigation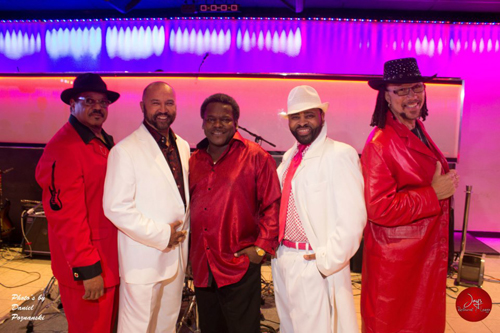 THE BAND & THE ART OF PARTY – NuCorp is an amazing entertainment band that truly knows how to "work a crowd" and provide all, young and old, with a memorable and jammin' event. Together for more than 10 years, NuCorp and The Art of Party is no exaggeration when this band hits town. Although the band members are no strangers to the big name international music scene and they have two CDs out together, they deliver a personalized, hometown party atmosphere for every performance. Lead singer and professional choreographer, Suade McCall, not only is a highly talented performer, but an entertainer who knows how to bring a crowd together for an amazing experience. Lead guitarist Cadillac Moreland is an accomplished musician with an impressive resume and a magic guitar that will keep people on their feet throughout any venue. The drummer and bass guitarist, both with incredible talent and experience lay down the beat that make this band a favorite for all who see.