Mystic Warriors
Sunday, August 28, 2022 @ 8:00 pm

-

9:15 pm

FREE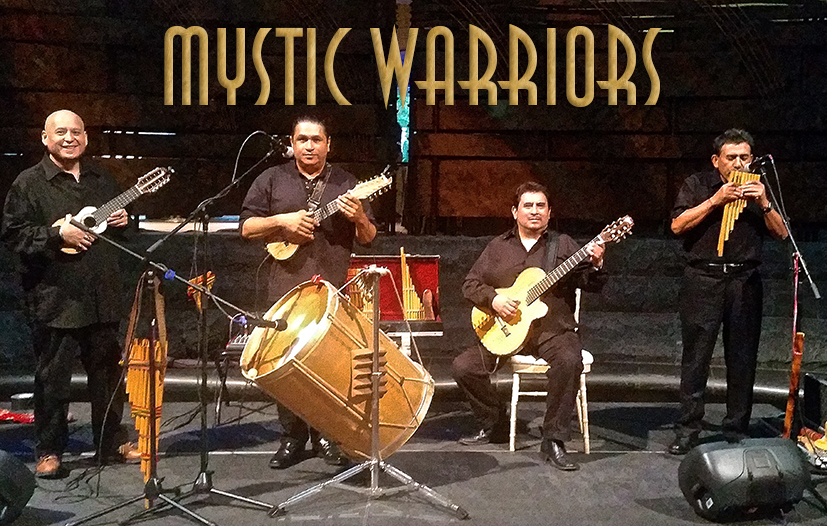 Mystic Warriors was founded by Andres and Marco Mallea in Washington DC in 1993. With the experience of having performed with various traditional Andean groups in the United States, Andres and Marco decided to expose their music in a different way. They wanted to make their music more accessible to their American audience by including contemporary instrumentation to their music such as guitar synthesizers, drums, and bass. They recorded their first album self-titled Mystic Warriors, a fusion of ancient and modern instruments that allowed them to truly express themselves to a wider and larger audience and helped them to create their own unique style.
They have performed for all major US government agencies, foreign embassies, museums, the Smithsonian Institution, the Kennedy Center, private, corporate, public events, and social parties. They have also performed recitals at universities and colleges and in schools they present an educational program on Andean culture and music to elementary, junior high, and high schools students. In 1994 by special invitation they performed at the White House for Hispanic Heritage Month celebration. They have shared stage with Tito Puente, Bo Diddley, Tom Rush, Spiro Gyra and other well known artists.
In 1997 Mystic Warriors received the Ringo Music Award from The Washington Hispanics, for Best International Folk and World Music Group. They have recorded music for various National Geographic documentaries as well as other universities documentaries on the Andes.