COVID-19 UPDATE: Due to the continuing mandates in place to limit large gatherings and ensure the safety of the public and the performers, all events scheduled for the 2020 Summer Concert Series have been canceled. For more information and our official statement, please click here.

Larger Than Life – The Ultimate Boyband Tribute
Friday, August 24, 2018 @ 8:00 pm - 9:15 pm
FREE
Event Navigation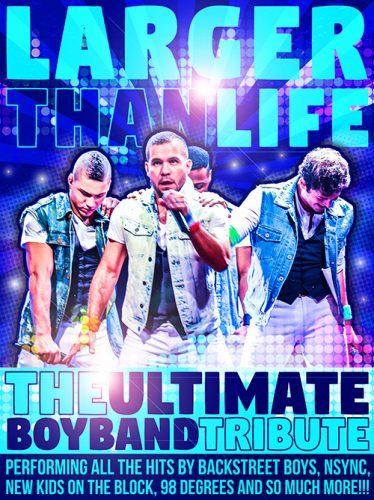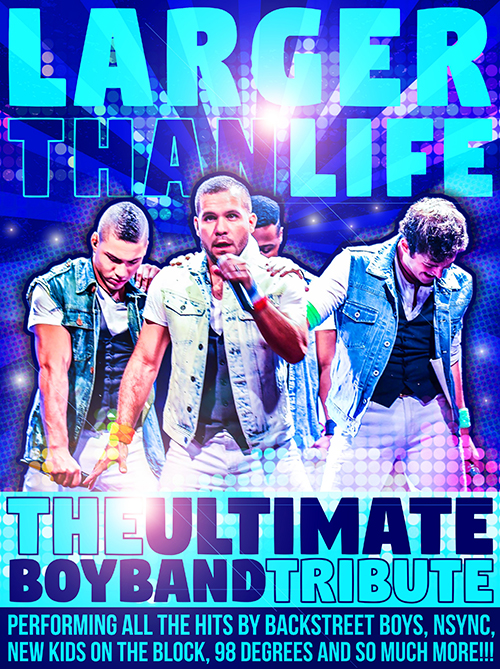 Larger Than Life-The Ultimate Boyband Tribute show started out in New York and it is taking the country by storm. This is the only act of it's kind featuring actual boyband singing, dancing, costumes and that pop look! Larger Than Life will take you back in time with the biggest 90s Party since the Backstreet Boys shut down Times Square! Experience this full interactive production that is one of a kind. Performing over 40 Boyband songs by the Backstreet Boys, NSYNC, New Kids On The Block, 98 Degrees, O-Town, Boyz ii Men, and LFO just to name a few.
For added fun the boyz even perform One Direction, Jackson 5 and other popular male groups truly making this The Ultimate Boyband Tribute!