THANK YOU!

Our 2021 Summer Concert Series was a great success! At this time, our 2022 Summer Concert Series is being created. Please check back in the spring for a complete schedule of our 60th season at the Rehoboth Beach Bandstand.


Kids in America
Saturday, June 24, 2017 @ 8:00 pm

-

9:15 pm

FREE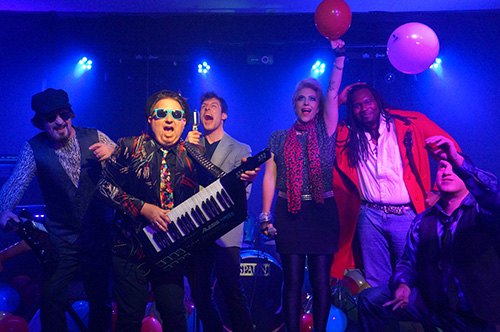 KIDS IN AMERICA is a 1980s Tribute Band from Charlotte, NC. New Wave-Pop-Dance-Rock HITS!
They will bring a total 80s experience to the stage, with costuming and fun tunes and a high energy show!
So if you're a fan of bands like Blondie, Heart, Duran Duran, Bruce, Journey, Def Leppard, Men at Work, INXS, U2, Cyndi Lauper, The Cure, Benatar, The Cars etc, then you will be a fan of the band! You will be more than that, you will be part of our kids club. You're a big part of the "Kids In America!" :)
Influences-U2, INXS, Blondie, Heart, Benatar, Duran Duran, Men at Work, Eurythmics, Bruce, Simple Minds, Devo, Journey, Van Halen, Prince, The Cure, Depeche Mode, Talking Heads, A-Ha, Go-Gos and much much more!