COVID-19 UPDATE: Due to the continuing mandates in place to limit large gatherings and ensure the safety of the public and the performers, all events scheduled for the 2020 Summer Concert Series have been canceled. For more information and our official statement, please click here.

Good Vibrations
Saturday, August 27, 2016 @ 8:00 pm - 9:15 pm
FREE
Event Navigation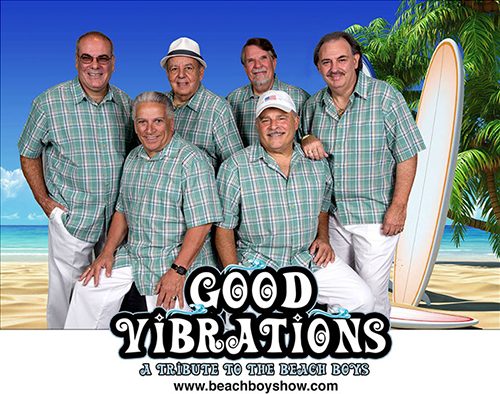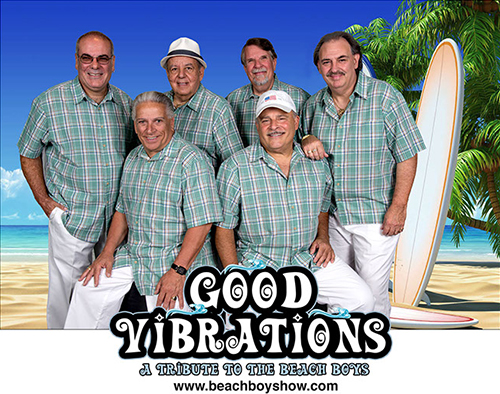 With harmonies second to none and the falsetto of lead singer, Eddy Michaels, Good Vibrations: A Tribute to the Beach Boys is a must hear!
In addition to lead singer Eddy Michaels, the band consists of Lenny Terry, first tenor and bass player; Anthony D'Antuono, second tenor and Drums; and Dave Talbot, baritone and lead guitar and Rich Hendrickson, Keyboards.
Good Vibrations has wowed audiences all over the country with their explosive sound and entertaining show –
Playing the very best of The Beach Boys!