THANK YOU!

Our 2021 Summer Concert Series was a great success! At this time, our 2022 Summer Concert Series is being created. Please check back in the spring for a complete schedule of our 60th season at the Rehoboth Beach Bandstand.


Boat House Row
Sunday, August 12, 2018 @ 8:00 pm

-

9:15 pm

FREE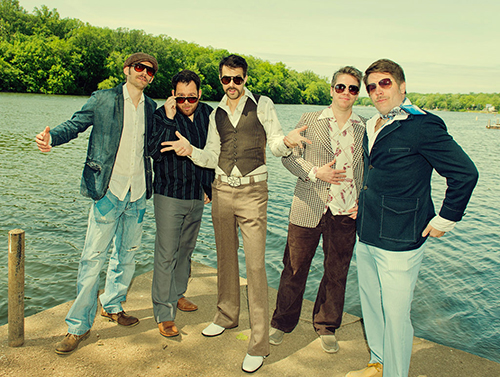 Home of your ultimate guilty pleasures. Presenting Boat House Row; a Yacht Rock experience like no other. Bringing you the silky sounds of artists like Hall & Oates, Journey, Christopher Cross, Doobie Brothers, Chicago, Huey Lewis, Toto and many more…
In October, The Guardian wrote, "Something about the rebranding of the music that inspired it as Yacht Rock – an evocative name that posited the music as a soundtrack to a mythic life of sun-kissed luxury – seemed to chime with people, bringing it to a new audience."
"Yacht Rock" is defined as the highly polished brand of soft rock that emanated from Southern California between 1976 and 1984. The term is meant to suggest the kind of smooth, mellow music that early yuppies likely enjoyed while sipping champagne on their yachts. Significant "Yacht Rockers" include Hall & Oates, Michael McDonald, Kenny Loggins, Christopher Cross, Steely Dan, Toto and many more. The genre has grown to such heights that Sirus/XM and Pandora recently dedicated 24/7 channels to the genre.
This resurgence of late 70s/early 80s soft rock gave birth to the Philadelphia-area band, Boat House Row. Always musical and often comedic, the 6-piece band performs soft rock favorites in full costume to rabid fans around the Delaware Valley. The band is made up of Philly music veterans who released original music under the name, "Fooling April" over the last 15 years and also performed Beatles tributes under the moniker "Sweet Loretta Fat" more recently.
"It's amazing how many generations this material touches" says the band's front man, Kenny Trout. "This is music people never stopped loving. The beauty is there's no more shame in indulging in these guilty pleasures anymore".