A Brother's Revival
Saturday, August 5 @ 8:00 pm

-

9:15 pm

FREE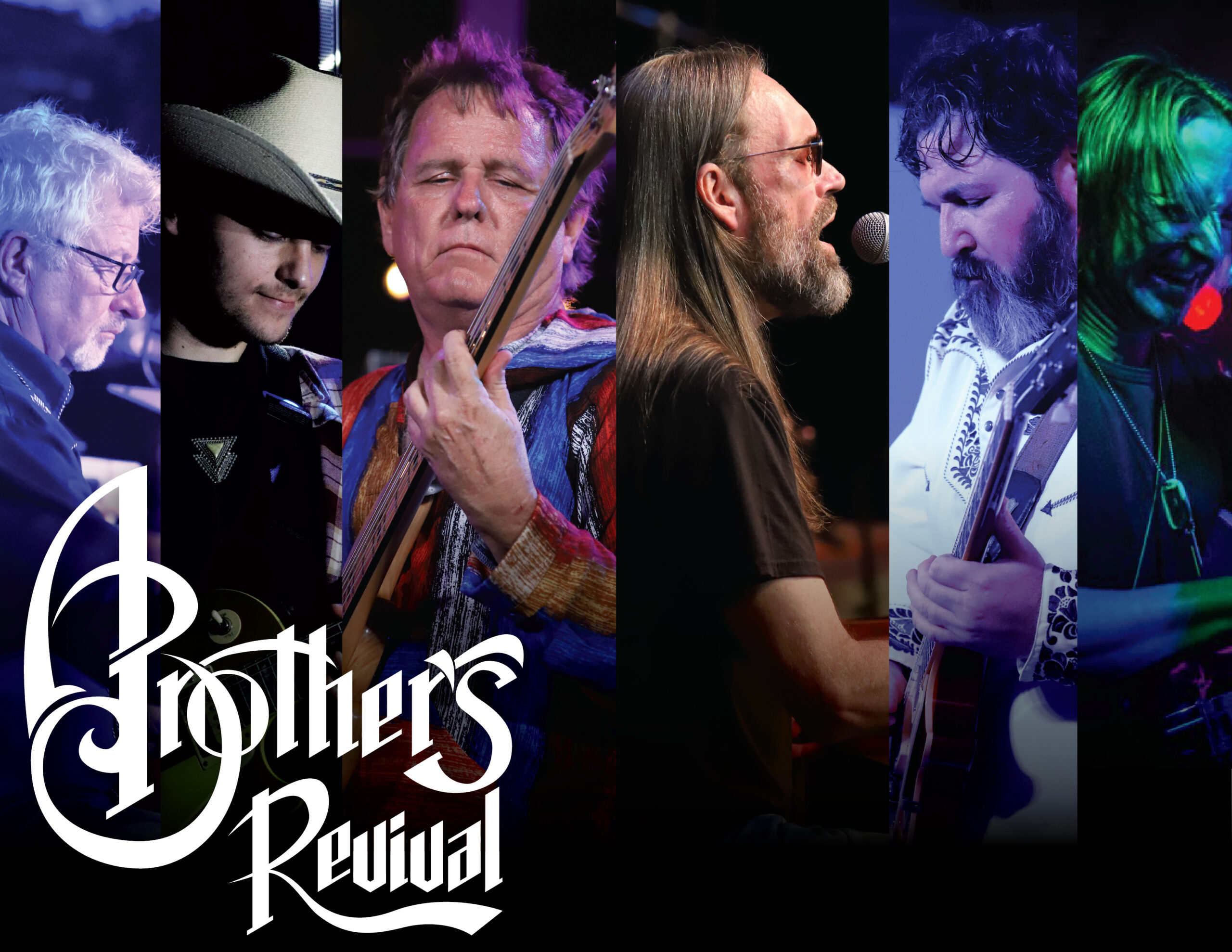 Writing another chapter in the legacy of the Allman Brothers Band, A Brother's Revival, led by former Allman Brothers bassist David "Rook" Goldflies, brings the music of the Allman Brothers to life every time they step on stage.
David recorded and toured with the Allman Brothers Band and Dickey Betts, and Great Southern for over five years. David learned firsthand from Gregg Allman, Dickey Betts, Butch Trucks, and Jaimoe exactly how the Allman Brothers sound was created. That knowledge is what drives the music of A Brothers Revival.
Rook performed for crowds as large as 100,000 people in arenas such as Soldiers Field and Mile High Stadium. Rook also has appeared on network television shows Saturday Night Live, Don Kirshner's Rock Concert, and Solid Gold. Rook received a Grammy nomination for the Allman Brothers instrumental "Pegasus" from Enlightened Rogues, a Billboard Top 10 certified Gold album. Rook is recognized by many fans as one of the Allman Brothers' most dynamic bass players, with his playing akin to the aggressive style of the original Allman Brothers' bassist, Berry Oakley.
As if that wasn't enough, Rook was also the bassist on the colossal hit single Black Betty made famous by the band Ram Jam.
Joining Rook in A Brothers Revival is vocalist and keyboardist Mike Kach who toured with Dickey Betts and Great Southern for over a decade. Mike was Dickey's choice to carry on the bluesy sound of Gregg Allman's performances. The moment Mike begins to sing, it's clear that Mike has a gift that brings the audience back to when they first heard Gregg Allman's unique voice.
David leads A Brothers Revival through all the Allman Brothers' classics: Jessica, One Way Out, Statesboro Blues, Midnight Rider, Melissa, Ramblin' Man, In Memory of Elizabeth Reed, Whipping Post, and a few surprises for the fans that enjoy the deep jams. These brothers perform the songs with authentic passion while paying homage to the improvisational spirit of the original band, pushing the songs to new heights.