COVID-19 UPDATE: Due to the continuing mandates in place to limit large gatherings and ensure the safety of the public and the performers, all events scheduled for the 2020 Summer Concert Series have been canceled. For more information and our official statement, please click here.

287th Army Band – Delaware National Guard
Saturday, July 2, 2016 @ 8:00 pm - 9:15 pm
FREE
Event Navigation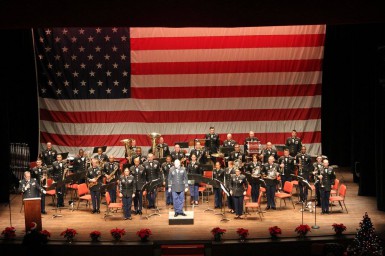 The 287th Army Band is the band of the Delaware National Guard. Organized in Wilmington, Delaware in 1921, the 287th was originally the band of the 198th Coast Artillery Regiment. The band served in the Asiatic-Pacific Theater in World War II being stationed at Bora Bora and later occupied Japan. The band has traveled to Bolivia in 1993 and Germany in 2005.