On a mobile device?
View our monthly calendar for quick display!

PA Mambo Orquesta
Friday, August 12, 2016 @ 8:00 pm - 9:15 pm
FREE
Event Navigation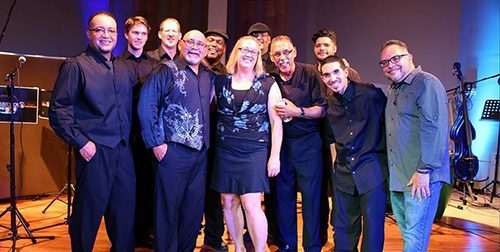 PA Mambo Orquesta is a Salsa Dura band based in Lancaster Pennsylvania. This band is the creation of trombonist Darnell Scott after participating in salsa bands around the area for over nine years. PA Mambo Orquesta consists of 10 musicians, committed to unearthing and reviving the old school salsa dura sound. The kind of salsa that truly makes you want to get up and dance!