On a mobile device?
View our monthly calendar for quick display!

287th Army Band – Delaware National Guard
Monday, July 3 @ 8:00 pm - 9:15 pm
FREE
Event Navigation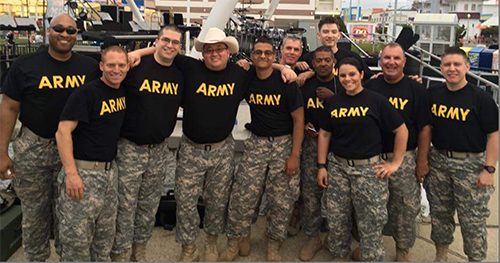 The 287th Army Band's "Nightfire" is a popular music ensemble that has been entertaining audiences in the state of Delaware and surrounding areas for over 10 years. They perform a variety of Pop, Country, Soul and Patriotic music to appeal to a wide variety of musical tastes. It is a pleasure for our Soldier/ Musicians to provide support to the Soldiers of the Delaware National Guard and the citizens of our great state.